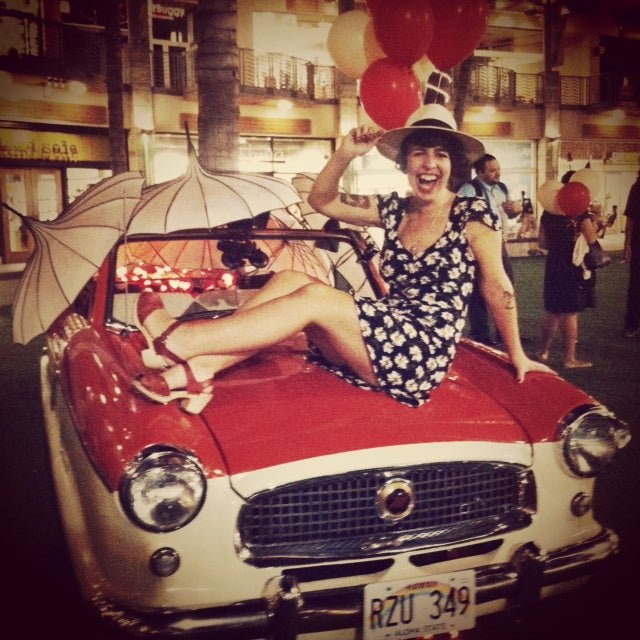 Some cars are beautiful friends. Rosie, the Nash Metropolitan, was our runabout in Hawaii and she is magical. Everywhere we drive people will wave, smile and laugh - she is driveable joy.
Admittedly she is a bit on the tiny side - but my god she is cute. In 2016, we opened our second store at Ala Moana and she was positioned centre stage. She became a photobooth and thousands of people jumped in, and took their portrait - it was hilarious to watch - especially at halloween.
Over the years we have had a lot of amazing cars, but Rosie will always hold a special place in my heart. 
Love
Truffaux