How to tilt your hat - the oldest trick in the book.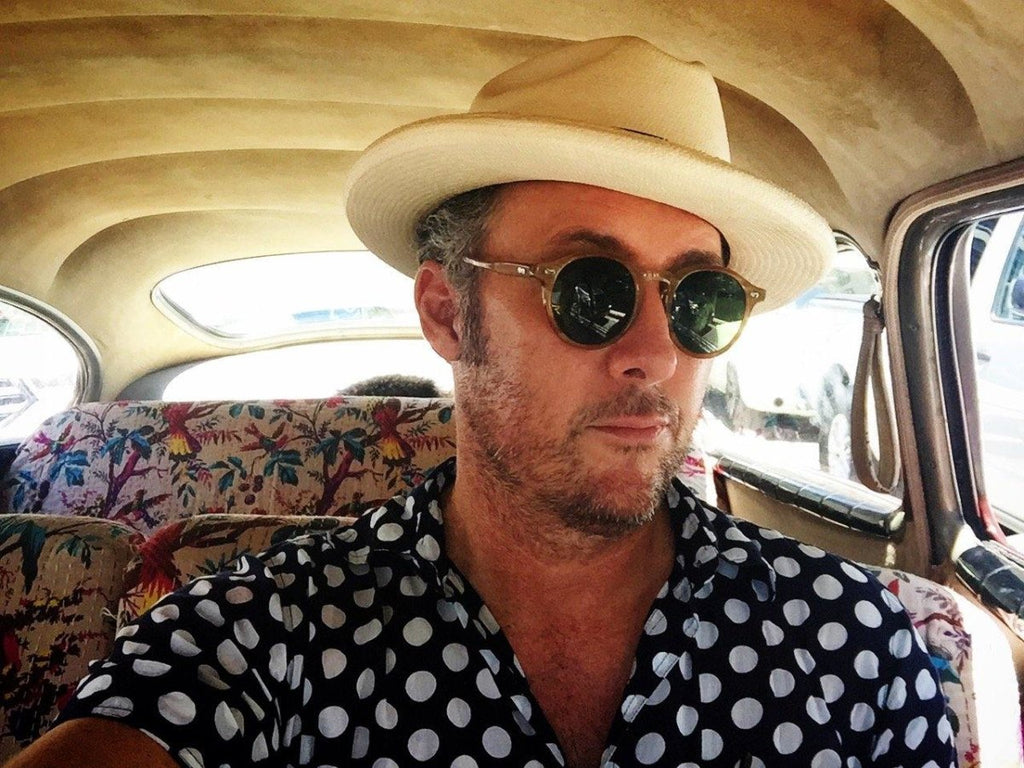 ANGLE IS ATTITUDE - THIS IS THE YOUR IMPORTANT TRICK TO LOOKING GOOD IN A HAT.
When it comes to wearing a hat well, there is one thing that matters more than anything else - tilting your hat!
There is a temptation to wear your hat square on your head, but this rarely looks good. When you angle it, you create energy and complexity and transform your appearance. If you want to look square and dull, then keep it straight.
When you look at old photos, everyone wore their hat differently, to express who they are and how they feel. It is a subtle art form and well worth exploring. Often you will lean towards wearing it a certain way, and it just feels right for you - sometimes it can like look like crap, so being aware of it and looking in the mirror will help.
If you want to look good, here are some options; if you sit in front of a mirror and try them out you will master this skill -
1. The Subtle Tilt.
For most wearers, this is more than enough to give your look sparkle. The simplest way to do it is to have your hat touching one ear, and on the other side, your hat sits 2-3cm higher. Lifting one side a little and give a subtle lift to your look - a sweet little angle. The best way to remember it is that you can slide your finger between your ear and your hat, on one side only. If you have squarish glasses, then it is even more critical, to take the boxiness out of your look. 
2. The Heavy Tilt.
Taking that idea a little further it becomes much more dramatic. In France, the Italians would pour in during August holidays, and when they tilted their hats, they didn't hold back. It always looked amazing, and their bravery and carefree attitude shined through. They would promenade down the streets, checking themselves in the shop windows, laughing and playing with their hats.
3. The Forward Angle (Gangster).
One of the most significant mistakes people make is they push their hat down onto their eyebrows. They think they look cool and mysterious, but mostly they appear to be hiding. Ideally, your hat should frame your eyes, and to do this; you need your hat to sit at least 2cm above your eyebrows. Giving it a little space makes the hat feel natural on your face. People can also see you and will trust you more.
Then again, maybe you want to look a little mysterious or dangerous.
4. The Tilted Back (Irishman).
When you wear your hat on the back of your head, it feels carefree and relaxed. Possibly you can look a bit drunk, but that's not a bad thing. Of course, you can take it too far, and it will just fall off. It also gives you a halo effect, which can be very stylish.
5. The UpBrim (Halo)
This style is popular at the moment, and when done well makes the personal look angelic and otherworldly. It is an old jazz pose, with a sense of freedom and playfulness. When poorly done you look a bit like an idiot - it is a fine line that you will need to play with. If your brim has a heavy snap, it can look too much, but with a flat brim, it is rock'n'roll.
6. The DownBrim (Explorer)
If you snap your brim down at the back it gives it another look altogether - outdoorish, crisp and balanced. Some like it, some don't, but it is always an interesting option. I tend to do it when it is very sunny, and it helps shade my neck - I hate being burned (which is why I became a hatmaker).
Whichever brim style you choose, there is always the option of tilting it as well. So have a play and get to know your hat - its meant to be fun. If your brim doesn't snap up or down easily, you might want to try giving your hat a light steam to reshape it.
My article on the art of wearing hats will be of interest too.
Love 
Truffaux